Podcast: Play in new window | Download
Subscribe: Apple Podcasts | Android | Email | RSS
Podcast (gntshow): Play in new window | Download
Subscribe: Apple Podcasts | Android | Email | RSS
G & T Show 23 – Star Trek Movie Villians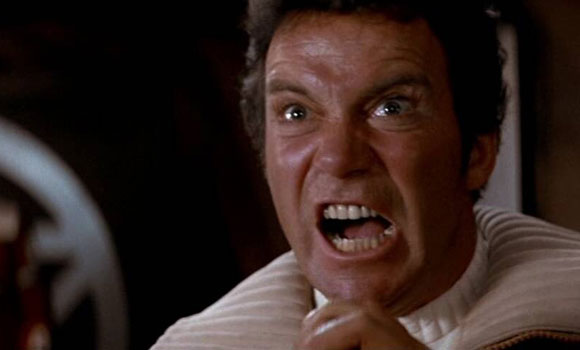 G & T Show 23 – Star Trek Movie Villians is now available for download. This week Nick and Teri each rank their Star Trek Movie villians and share them with us. Xander sits in and chimes in periodically with his opinion. Thank you Xander. Before getting to it though, Teri tells us about her trip to Epcot's International Food & Wine Festival. They also thanked Fred for his help last week while Teri was away.
Nick is reading Indistinguishable From Magic, a novel about Geordi LaForge, and is thoroughly enjoying it. Teri is currently reading Diane Carey's Best Destiny. Then, they remind us that the current book of the Monthish (Non-linear Celestial Temple) is Tales of the Dominion War.
Nick asked Teri which authors they just can't read. Teri admits that she screens TOS authors before picking up the book from her local used book store. Nick, on the other hand, can't handle books by Dianne Carey.
The discussion then turns to Travis Mayweather as one of the most under used characters from Star Trek Enterprise. They compare him to Yoshi and discuss Reed. Finally, they ask which Archer they preferred — before the Xindi arc or after it? Which do you prefer? Talk about it on our forums here. Then, they move on to Star Trek Las Vegas news and talk about the stars that have recently agreed to attend.
Next, they announced that Mary and Jon over at DVD Geeks.tv has put a link to the G & T Show on their site. We'd like to thank them for their support. Also, we would like to remind you to support Mary Czerwinski's Make Me Dehner effort. Nick and Teri move on to Star Trek XII news, including it's new release date in 2013, the funny rumor about cannibalistic tribbles, and their continued efforts to cast Benicio Del Toro for the role of the villain.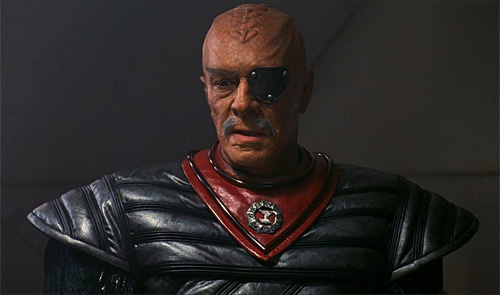 Finally they get to this week's discussion of Star Trek Movie Villians. As Teri finalized her list, Nick reminded everyone to submit their stories for his Kill Terry Shull Contest for a chance to win an original caracature by David Reddick. As they recounted their list, the show experienced a variety of issues through livestream. Please bare with us.  However, if you missed it, here are their lists.
Nick's List (in descending order)
The Whale Probe from The Voyage Home
Nero – Star Trek
Sona – Insurrection
V'ger – The Motion Picture
Soran – Generations
Valeris / Chang / Group – Undiscovered Country
Kruge – Search For Spock
Borg – First Contact
Sybok – Final Frontier
Shinzon – Nemesis
Khan – Wrath of Khan
Teri's List
Nero – Star Trek
V'ger – The Motion Picture
Sona – Insurrection
Kruge – Search For Spock
Sybok – Final Frontier
Soran – Generations
Shinzon – Nemesis
Valeris / Chang / Group – Undiscovered Country
Humanity (not the whale probe) – The Voyage Home
Borg – First Contact
Khan – Wrath of Khan
In a surprising twist, Xander disagreed with both Teri and Nick about Khan and an argument errupted between Nick and Xander. Xander made his case for Dr. Soren as his choice for top movie villain.
They also reminded everyone that next week is Thanksgiving in the United States. So, there will be no show next week. The G & T Show will return on December 4th with episode 24.  They also reminded everyone to participate in our contests, Nick's Kill Terry Shull Contest, and Teri's Fan Fiction Contest.
Armin Shimerman's Independent Film: The Sublime and Beautiful needs your help. Check out the link on our site to their facebook page and follow their progress as they develop this exciting new project. Also make sure to show your support to Make Me Dehner, and Holosuite Magazine — Thanks Xander for joining Nick and Teri on this week's show.
Regrettably, due to the issue with the Livestream, Ask Dayton will be appearing as text only this week. Check it out Ask Dayton #7 – Captain Ambivalence.
Related articles across the web
Mike Medeiros is a great storyteller in his own mind. He's been known to put words to page and sometimes, he even turns them into audio stories for himself, his friends and the occasional stranger that stumbles upon his stuff by accident. He has written, writes, and will write for Gates of Sto'vo'kor, Blood of the Neirrh, Star Trek: Starfinder, The Klingons of Long Island, Reality's Edge, and Zygerus. Some of his stories and other writings have materialized on websites and forums for the G & T Show, Priority One, ScienceFiction.com, Star Trek Online, and even Star Trek.com. He's written a few playable missions for Star Trek Online and has even had a couple of them spotlighted. He keeps saying he's working on a novel, but is he really? A comic book is more likely. If only he could make money flinging ink at the screen, he'd be a happy camper.
But, wait. There's more.
He is the co-owner of Busy Little Beaver Productions and is the producer and co-host for G & T Show and Gates of Sto'vo'kor. He's directed voice actors, and produced and edited audio podcasts and dramas because he doesn't have the face for video. He plays well with others and is always on the look out for the next project, the next thing, the next next. If he wasn't working on something with a half dozen other projects waiting in the wings, somebody please check to make sure he's still breathing.
During the day, he's a mild-mannered computer repair man who dabbles in web design in his small, rural, Central California community. He lives with his lovingly dysfunctional family and loyal canine companion and spends most of his time in the closet concocting some hair-brained scheme or another. He's got an unhealthy obsession with Lego video games, Klingons, and Star Trek Online that borders on the neurotic.
Despite all this, he still finds the time to write the words. Find out what he's doing
here
.
Latest posts by Michael Medeiros (see all)