Podcast: Play in new window | Download
Subscribe: Apple Podcasts | Android | Email | RSS
Podcast (gntshow): Play in new window | Download
Subscribe: Apple Podcasts | Android | Email | RSS
G & T Show 34 – Super Secret Projects & Internet TV
G & T Show 34 – Super Secret Projects & Internet TV is now available for downloading. Give it a listen here. Technical difficulties delayed the show's release. However, Nick and Teri are back with another all new episode of the G & T Show. This week, we've got a Star Trek Las Vegas Update, Star Trek 12 News, and Ask Dayton #19 – Dayton's One Simple Question For Dating His Daughters. They reveal one of Dayton Ward's Super Secret Projects and tease us with G & T Show's own Super Secret Project. Later they are joined by Mike (Soriedem) and Oliver (CerberusFilms).
Teri begins this week show by saying that everyone she knows is working on a Super Secret Project, except for Nick. Nick wonders where Kestra and Fullback (Marv) were, since it's been a few weeks since they were last able to join them in the chat room. Teri shares that last she had heard, they were hosting a slumber party for 11 little girls, which sparked a discussion of adolescent crushes which touched upon Justin Bieber, Erin Gray, and Farrah Fawcett.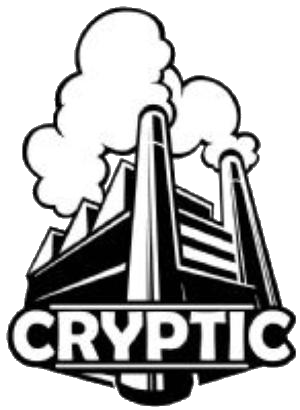 Nick thanks everyone for the email and tweets asking about his recent doctor's appointment. He shares with us some of the challenges he will be facing in the near future. We wish him well and a speedy recovery. They take a moment to plan this week's show and explain that their lives have kept them busy and has prevented them from talking to each other as much as they would like. Teri has been spending a lot of time working for Massively, talking with people from Trek Radio and from Cryptic, arranging interviews, and looking forward to showing Jeremy (Borticus) that there are real women on the Internet.
Chasing a squirrel, Nick asked Teri if she'd seen the article about the new iPad and what it does to data plans. Apparently, streaming television shows will be pushing data limits. It's a concern for Nick whose Internet connection is based on cellular data plans. He then wonders, how would people react to hear him speaking about all of this, back in 1983.
When Mike (Soriedem) joined the chat room, they took a moment to talk to him directly about last week's show. Teri's excitement during the Dayton Ward interview drove him to the edge of madness. Teri shares with us everything that he does for the show. Nick invites him to join them on the air. While Mike resolved some technical issues before coming on, Nick shares with us that he saw the movie John Carter last night.  Because of his hearing issue, he would have welcomed subtitles during some of the more chaotic scenes.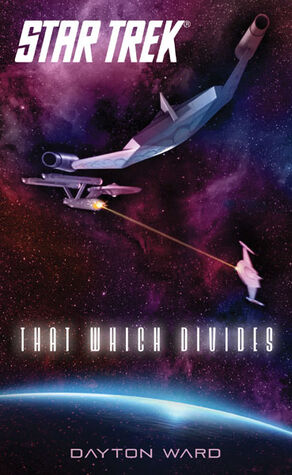 With the audio issues resolved, Soriedem joined the show to discuss his Star Trek Online, Klingon podcast/radio drama, the Gates of Sto'vo'kor. They discuss the recent episode they created for the BortaS Flagship. He tells us about his role as Korrath, the work he's done putting together the show – everything from concept to writing and editing. He briefly talks about the two new editors that have joined the show to produce the show. He shares some of the ways they're looking to expand the show in the future as the KDF faction within game continues to evolve. Nick mentions that he's been reading Dayton Ward's new book, That Which Divides, and states that he hasn't gotten to his death scene yet. Soriedem admits that he's a slow reader, but enjoys reading the Star Trek Novels.
Moving onto the Star Trek Las Vegas Update, but before getting to the official guests, Teri shares that Mike will be joining them at STLV. She goes on to reveal some of the details of the collaborative effort she has been working on with Trek Radio and Priority One. Mike, not only, will be representing the G & T Show , but also Gates of Sto'vo'kor at the convention. He shares his hope that Trek Radio DJ and fellow cast member, Deyvid, will be there. She mentions that the G & T Show's Super Secret Project for Star Trek Las Vegas has been confirmed, but will not be revealed at this time. They are still waiting for a few more things to happen. She hopes to get what she needs this week, so that the official announcement can be made during next week's show.
Getting to the official announcements from Creation for STLV, Teri tells us that Robert Beltran (Chakotay) has been announced. They were surprised by it and discussed how under utilized he was in the role of Chakotay. Nick wonders why they couldn't just write him as an XO who also happens to be native american, as they had with Uhura, Sulu, and Chekov? Teri continues with the STLV announcements. Marnie Mosiman, who played Harmony in the TNG episode "Loud As A Whisper" will be there. Captain's Chair tickets are still available, but they're selling pretty well. Get yours before they run out.
Teri mentions some of our friends and listeners that will be at STLV, including: Cushmanzada, Will, Brandon, StarfleetMom with Treklette. She goes on to say that it's great to go to Vegas to see the stars, but it's really all about meeting new people, making new friends, and seeing the people that you may have only talked to on the Internet in person. When Nick mentions that they need to introduce Mike to Chase Masterson, it reminded Teri that Chase will be performing at the Voodoo lounge for Gold and Captain's Chairs ticket holders. In the same venue, JJ Hertzler and Robert O'Reilly will be performing the Blues Brothers. She then asks everyone to support Chase Masterson in her new film project R.U.R.
Next, Teri tells us that Walter Koenig is finally getting a star on the Hollywood Walk of Fame on September 8th through 10th. Planet XPO is throwing a 2 day celebration event (mini-convention) at the Beverley Garland Hotel at Universal Studios in Hollywood in honor of Walter Koenig's star. Walter Koenig, Nicelle Nicohls, Marina Sirtis, Harland Ellison, Allan Ruck, Tim Russ, Armin Shimmerman, Gary Graham, and many more will be there. The event is limited to only 600 people, and there are only 10 VIP tickets available, so get your tickets early. They are also doing a fundraiser to earn the $30,000 required to pay for Walter's star. They're already half way there. Please help him get his much deserved star on the Hollywood Walk Of Fame by donating either to http://xpo.com or http://waltersfund.com.
Nick asks Teri about the stars on the Walk Of Fame, and if they ever run out of room for them. She explains that when an actor, director, or someone with a star falls out of fashion, their stars will be removed and replace with other more contemporary stars. However, the old stars are stored in an archive by the Hollywood Chamber of Commerce. Nick then shares that on the 21st of this month, Regal Cinemas will be showing Casablanca for one day only for it's 70th anniversary. They talk about the film for a moment before returning to Walter Koenig's star. Nick mentions that he is getting recent attention for his graphic novels. He then asks if he's done voice over work, but Teri wasn't sure. It prompts him to talk about the Elder Spirit in the Disney animated film, Mulan, as provided by George Takei. Teri praises the film for telling a non-traditional fairy tale.
Nick says that he thought about Teri last night during the previews when he saw the trailer for Brave. He enjoyed the trailer and mentioned that the teal and orange was spectacular. Moving on, Nick tells us about a number of upcoming Star Trek productions including: Star Trek Destiny Omnibus Edition (March 12th), IDW's first collected volume of the new Star Trek comics (March 13th), and Star Trek Vanguard Storming Heaven (March 27th). Then, he shares with us a tweet from Dayton Ward that describes a new Star Trek Vanguard ebook novella (Star Trek Vanguard: Tempest Wake) is due out in October of this year. Dayton's Super Secret Project has now been revealed! Details are still sketchy, but this is great news for Star Trek Vanguard fans (Vanguardians / the 47s).
He continues naming upcoming Star Trek productions due out this year and early next year. Some of the most notable, included: Department of Temporal Investigations: Forgotten History by Christopher L. Bennett (Nick describes Watching the Clock to watching a Christopher Nolan Movie), Plagues of Night and Raise the Dawn by David R. George III (a two part Typhon Pact story), Starfleet Academy: The Assassination Game, Michael A. Martin's Star Trek Titan: Fallen gods, Christanne Beyer's Star Trek Voyager: The Eternal Tide, Star Trek Typhon Pact: Brinksmanship by Una McCormack (author of several DS9 novels including The Lotus Flower, Hollow Men, Prophecy and Change, and the Never Ending Sacrifice), David Mack's Star Trek Cold Equations Triology (1, 2, 3), Hayes Klingon Bird of Prey Manual and a few non-fiction Star Trek books as well such Star Trek The Next Generation 365, and Star Trek the Complete Unauthorized History. He later mentions which projects have been placed on hold. The full list with release dates can be found here.
Teri noticed that there was not a single mention of an Enterprise novel. The people at the Delphic Expanse, an Enterprise fan site and fan fiction community for Enterprise, noticed this as well and are concerned. Nick hopes that next year, they will return. He also noticed that James Swallow didn't have a new book coming out either. Teri returns to the discussion of the Delphic Expanse and the Enterprise novels. She explained how the fans of Enterprise didn't like the way the story was progressing through the novels. Mike suggested the series be rebooted and Teri agreed. Nick's friend from the army drops by the chat room. Nick rates the Enterprise novels as a 6 or 7 on his list of Star Trek novels, but feels they mishandled the Romulan War. Travis Mayweather had an interesting subplot in the books, while their decision to bring Trip back from the dead wasn't handled well.
They move on to Star Trek 12 news. May 17th 2013 is the release date for the next JJ movie, mark your calendars. Teri tells us that the movie is more than a year a way, and by the time we get to the movie theater, we're going to know what half the movie is about just from leaked photos and videos that will come out between now and then. She's looking forward to it, but hopes that the addition of Damon Lindelof as a script writer will mean that we will get some interesting story telling in the new film. Skype fails when Nick tries to share his three hopes for the movie. He returns with his first hope that Bruce Greenwood (Pike) has a substantial role in the film. Teri explains that although JJ was trying to appeal to a younger crowd by using a younger version of Kirk and company, she feels he could have made more money by making Pike films. Nick's second hope is that Carl Urban gets more to do for McCoy, and that Simon Pegg will get something to do more than just the comic relief. Teri agrees with him. Mike would like to see a new monster introduced in the next JJ movie. Teri believes that the creature is the monster under the bed from JJ's childhood.
Nick mentions that Terra Nova had been canceled and that Netflix is placing a bid to pick it up. Teri says that Hollywood is starting to see the revolution of entertainment on the Internet. Nick hopes that Christopher Nolan or Josh Wheadon would get a deal with HBO to do Star Trek. Returning to Terra Nova, Nick points out the connection between Terra Nova and Star Trek lies with Producer Brannon Braga and Writer Rene Echevarria. It's most likely that Terra Nova will be the highest rated show to be canceled of the season. They believe that Terra Nova's cancellation is going to make it nearly impossible for science fiction to be shown on tv. SciFi requires high levels of creativity, costly special effects, and incredible acting in order to make it work.
Pointing to Firefly, Teri explains that the acting in that series was incredible, and when you consider that it was a space western that revolves around the people, its similiarities to Star Trek become even more apparent. To illustrate her point, Teri describes the scene from Firefly where Kaylee encounters the dress, and explains how that scene will work in any genre, because it's written from the human perspective about actual human emotion, rather than relying heavily on special effects and technology or ships. Nick's favorite Firefly moment is at the whorehouse when Mal is arguing with Anarra came out of Bonanza. Teri goes on to say that good Science Fiction should tell stories, the same stories told in any other genre, but set in a different setting. She uses Silent Running as an example of a script that could have appeared in any number of other genres and still have the same impact on its audience. It spurs a discussion of the costs of special effects and the rise of shows like Sanctuary, Warehouse 13, and Eureka are all done with a combination of hard set and Green Screen.
Nicks says that John Carter leaves itself open to a sequel and that it could be animated in the Star Wars The Clone Wars styling. He wondered how much it costs to create the Clone Wars, because the next Star Trek series should also use that technique. Teri agrees and adds that Star Trek Titan would be a perfect for that type of project. She thinks, considering the voice work and the CG, it probably costs a couple million an episode to generate content frame by frame. Mike points out that using standard character models, they can quickly plug a character into any environment. Nick brings it closer home for Teri by pointing at Star Trek Reunion. She agreed, but refers to the development of those assets. All of the people involved in delivering a quality animated series on a weekly basis is still a very costly operation when compared to the extremely low costs of creating a reality show. She uses Fringe as an example of a network dooming a genre show to die with a friday night time slot so that it can be replaced with a reality show that they can make for practically nothing and yet reap loads of cash.
Teri returns to Netflix seizing the opportunity to cater to those individuals that want quality scripted television shows and are willing to pay for it. She hopes that they will obtain the funding they need to keep Terra Nova going. But it's all about the proper ratio of total viewers verses the production costs. Nick found a 2008 article from io9 that states it costs a million dollars for a 30 minute episode of the Clone Wars. Nick says that because they're on a cable network, not only are they generating ad revenue, but also DVD sales, which is something the networks don't do as often as the cable networks. He finishes by saying that SciFi Channel more than made up its budget for Battlestar Galactica. Teri counters that George Lucas would never let a cable network profit from the DVD releases.
CerberusFilms jumps in to contribute to the conversation about the costs involved in making a Star Wars The Clone Wars styled animated film with today's technology. He shares with us a cost comparison of Star Wars Attack of the Clones and the Star Wars Clone Wars movie. Nick asks if they were to produce a Star Trek animated series, couldn't they just hire unknown actors? It was something that Clone wars did. They don't need to hire someone like Mark Hamil, who has recently retired from doing voice work. Nick mentions that Simon Pegg will be portraying a bounty hunter in an upcoming episode of the Clone Wars.
Teri feels that it would work well for Titan because all of the different characters found in that series would be impossible to portray by a person in a costume. Nick points out that the Titan's counselor looks like Stitch from Lilo and Stitch. Teri goes on to mention some of the characters that she would love to see on screen. Cerberus points out that since Titan will primarily take place on a ship that will reduce the number of sets or environments needed for the series. He goes on to explain that today's technology doesn't require the cgi artist to develop every single frame; rather, they merely set a starting and ending point, and the software renders what is suppose to happen inbetween.
Nick introduces Oliver (our own Fred de Cordova) to our new listeners who may be unaware of who he is. He's an award winning animated film maker and the owner of the livestream channel we use to broadcast and record our show on Sunday mornings. We break for another of CaptPFDennis' commercials: Victory is Light.
When we return, Nick asks if Star Trek fans would accept someone else doing the voice for Riker, Tuvok, and Troi? Teri doesn't believe that they would. Frakes, Russ, and Sirtis would have to reprise their roles, while the other roles could be handled by new voice actors. They agreed that most of those actors would jump at the opportunity, but it would all depend on whether or not the production house would pay for them. They try to remember exactly which members of the cast were in the original animated series. Walter Koenig was the only one of the main cast that was missing. However, for a series based on Titan; Riker, Tuvok, and Troi would have to be played by the original actors.
Nick asks if Vanguard would work for an animated series. They agreed that it would work, and would love it if some of our favorite Star Trek authors would write the scripts. In Vanguard the main cast aren't already well established in canon, while those that are in it are much younger and could easily be recast. They ask CBS to do it, and introduce Star Trek to even more people.
Teri returns us to the TV vs. Internet entertainment topic. Teri clarifies that when she's talking about television, she's talking about American television. Because some of the most interesting, recent genre shows have come out of Britain, such as Sherlock, Doctor Who, and Being Human. She even points out that most of the sci fi shows that we have today are Americanized versions of British television shows. Teri wondered why citizens of the UK appreciated science fiction more than their American cousins? They blame it on the dumbing down of American television with Reality shows. Oliver tells us that reality tv is starting to take off in Britain lately. Nick thanks our British cousins for American Idol and The X Factor.
Moving along to this week's hiliarious Ask Dayton, Dayton's One Simple Question Dating His Daughters. Next week, is Dayton's Wedding Anniversary. From everyone at the G & T Show, we send you our congratulations. Next week, Nick will have a guest host joining him during the show, as Teri will be out of town visiting her new nephew, Hayes, and meeting everyone at Cryptic Studios. Oliver, the master of self-promotion, mentions Dax Hamilton. Dax is now on Twitter. She invites everyone to send her questions to ask the STO developers for her massively column, by sending them to [email protected]. On Twitter, Teri is @TerilynnS; Oliver is @CerberusFilms; Mike is @SoriedemSTO; and Nick is @Gettyburg7. Nick reminds everyone to check out our site www.gandtshow.com, join our forums, send them an email or questions for Ask Dayton at [email protected], and it's SundayGandT for Facebook and Twitter.
Before ending this week's show they thank everyone in the chat room and our listeners. Next week, Teri will be out of town, but she hopes to have Nick reveal the details to her Super Secret Project. She also hopes to have more details on Dayton's other Super Secret Project as well. Mike revealed that he is working with Cryptic to get Kestrel to come on the show for an interview. After closing out this week's show, Teri forgot to mention on the show for everyone to go to David Mack's website and check out the Vanguard finale, where he's added some behind the scenes stuff from the making of the Vanguard book series including diagrams, charts, notes, and more.
Mike Medeiros is a great storyteller in his own mind. He's been known to put words to page and sometimes, he even turns them into audio stories for himself, his friends and the occasional stranger that stumbles upon his stuff by accident. He has written, writes, and will write for Gates of Sto'vo'kor, Blood of the Neirrh, Star Trek: Starfinder, The Klingons of Long Island, Reality's Edge, and Zygerus. Some of his stories and other writings have materialized on websites and forums for the G & T Show, Priority One, ScienceFiction.com, Star Trek Online, and even Star Trek.com. He's written a few playable missions for Star Trek Online and has even had a couple of them spotlighted. He keeps saying he's working on a novel, but is he really? A comic book is more likely. If only he could make money flinging ink at the screen, he'd be a happy camper.
But, wait. There's more.
He is the co-owner of Busy Little Beaver Productions and is the producer and co-host for G & T Show and Gates of Sto'vo'kor. He's directed voice actors, and produced and edited audio podcasts and dramas because he doesn't have the face for video. He plays well with others and is always on the look out for the next project, the next thing, the next next. If he wasn't working on something with a half dozen other projects waiting in the wings, somebody please check to make sure he's still breathing.
During the day, he's a mild-mannered computer repair man who dabbles in web design in his small, rural, Central California community. He lives with his lovingly dysfunctional family and loyal canine companion and spends most of his time in the closet concocting some hair-brained scheme or another. He's got an unhealthy obsession with Lego video games, Klingons, and Star Trek Online that borders on the neurotic.
Despite all this, he still finds the time to write the words. Find out what he's doing
here
.
Latest posts by Michael Medeiros (see all)