G & T Show Book Report – October 2013
written by Una McCormack
Mass Market Paperback, 400 pages
Release date: September 24th th 2013
Back cover blurb:
Cardassia Prime is home to a prideful people who, for centuries, forged alliances with those they believed would strengthen them and their place in the Alpha Quadrant, and expanded their empire at great cost to other worlds. For generations, dissenting voices were silenced either by fear or an early grave. When their wartime ally, the Dominion, suddenly turned on them, seeking to transform Cardassia into a tomb for every last member of their race, their old adversary—the United Federation of Planets—put an end to the carnage, and even now works to help rebuild Cardassia Prime.
To celebrate this alliance, the Castellan of the Cardassian Union is to welcome the Federation president to Cardassia Prime. As a symbol of this deepening friendship, the U.S.S. Enterprise-E is tasked to carry the Cardassian ambassador to the Federation back home. For his part, Ambassador Elim Garak is working with Captain Jean-Luc Picard to oversee the diplomatic reception that will commemorate the last of Starfleet's personnel finally leaving the homeworld. However, there are malevolent forces at work, who even now strive to "restore Cardassia to its proper place and glory," and are willing to do anything to achieve their goal…
Additional information:
Book News
From History's Shadow, what could have been
On his blog Dayton Ward posted an excerpt from his original proposal for what became From History's Shadow, when it still was envisioned as a DS9 novel with the name Aliens among us.
First look inside Stellar Catagrophy
The always great 8of5 posted a series of photos of this non-fiction book at thetrekcollective.com giving us first glimpses at the set-up of the book and bits from some of the maps.
eBook exclusives getting release dates
Two of the eBook exclusives I mentioned in last month's book report have been given release dates by Amazon:
Titan: Absent Enemies by John Jackson Miller is listed as a February 24, 2014 release
TOS: Shadow of the Machine by Scott Harrison is listed as a October 7, 2014 release.
Home Again confirmed
A mysterious listing on Amazon that was first spotted over half a year ago has finally been verified as true: Una McCormack confirmed in a recent interview with Trek Core that she will be writing a TNG novel due out in December 2014 which currently has the working title Home Again
Next David Mack project
A TrekBBS member found a hint to David Mack's next project after his entry in the The Fall series and the first Seekers novel on Dave's website: a novel called Section 31: Disavowed. No additional info are available at the moment.
Final two The Fall covers revealed
During the last month the final two The Fall covers have been revealed in startrek.com articles:
 The Poisoned Chalice
Blurb:
One simple act, and the troubles of the United Federation of Planets have grown darker overnight. The mystery behind the heinous terrorist attack that has rocked the Federation to its core grows ever deeper, and William Riker finds himself beset by rumors and half-truths as the U.S.S. Titan is ordered back to Earth on emergency orders from the admiralty. Soon, Riker finds himself drawn into a game of political intrigue, bearing witness to members of Starfleet being detained—including people he considered friends—pending an investigation at the highest levels. And while Riker tries to navigate the corridors of power, Titan's tactical officer, Tuvok, is given a series of clandestine orders that lead him into a gray world of secrets, lies, and deniable operations. Who can be trusted when the law falls silent and justice becomes a quest for revenge? For the crew of the U.S.S. Titan, the search for answers will become a battle for every ideal the Federation stands for.
 Peaceable Kingdoms:
Blurb:
The United Federation of Planets takes the first hopeful steps beyond the uncertainty and tragedy that has overshadowed recent events in the Alpha Quadrant. Even as elements of the Typhon Pact have been implicated in a devastating attack against the Federation, William Riker holds key knowledge of the true criminals—a revelation that could threaten the fragile Federation-Cardassian alliance. Time is running out to apprehend those responsible for the brutal crime.
Questions and concerns also continue to swell around the ambitious Bajoran Ishan Anjar, who has risen through the ranks of the Federation Council while using the recent bloodshed to further a belligerent, hawkish political agenda against the Typhon Pact. Riker must dispatch his closest friend, Captain Jean-Luc Picard, in a desperate attempt to uncover the truth. But as Picard and the Enterprise crew pursue the few remaining clues, Riker must act on growing suspicions that someone within Ishan's inner circle has been in league with the criminals from the very beginning… 
A look ahead
Coming out over the course of the next three months:
November 2013:
Star Trek: The Fall – Book Three: A Ceremony of Losses * David Mack
December 2013:
Star Trek: The Fall – Book Four: The Poisoned Chalice * James Swallow
January 2013:
Star Trek: The Fall – Book Five: Peaceable Kingdoms * Dayton Ward
You can find a more extensive list of things to come on the G&T forums.
Final Words a.k.a Shameless plugging
First of all: thanks as always to thetrekcollective.com for being a great resource.
Beyond that I don't want to plug something that already has been published this month, but rather tease an upcoming article here on http://www.gandtshow.com/. Coming next week a little Special Book Report will be published giving you a little tour through the covers of the German translations of Star Trek novels done by Cross Cult.
As a little teaser here are four recently released cover drafts of upcoming translations:
Spirit Walk duology (Voyager relaunch)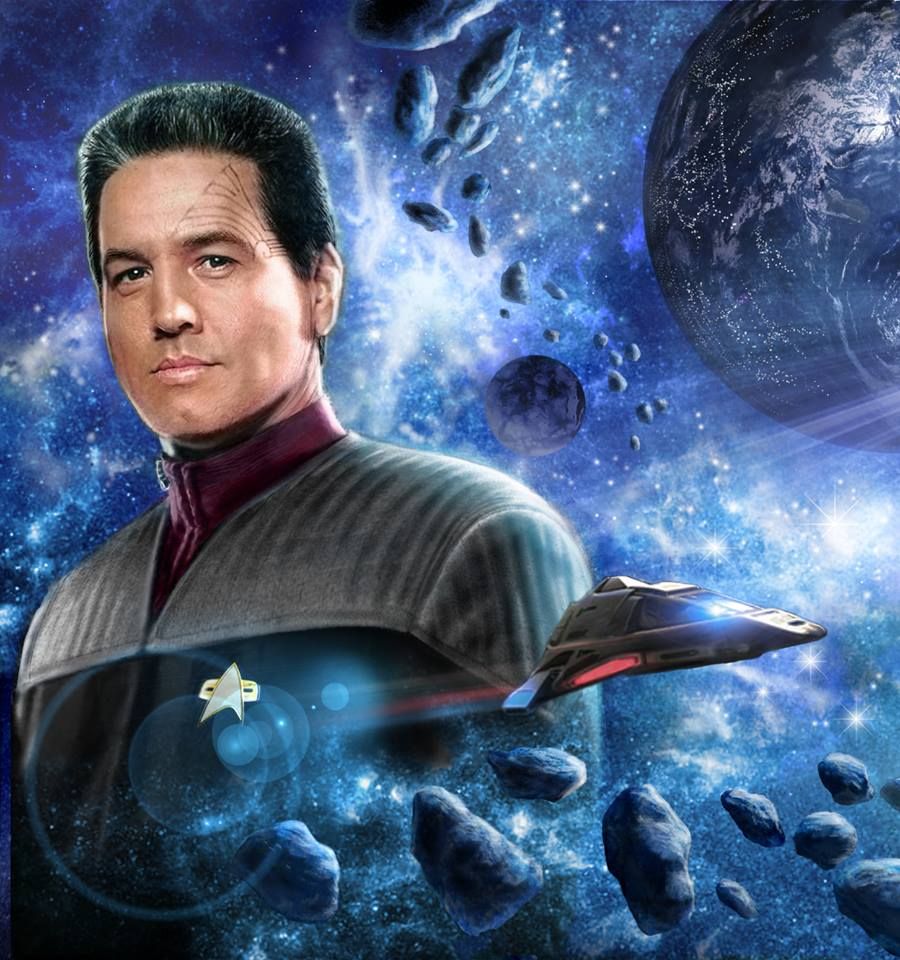 Romulan War duology (Enterprise)
Keep on reading!
Related articles across the web
Mike Medeiros is a great storyteller in his own mind. He's been known to put words to page and sometimes, he even turns them into audio stories for himself, his friends and the occasional stranger that stumbles upon his stuff by accident. He has written, writes, and will write for Gates of Sto'vo'kor, Blood of the Neirrh, Star Trek: Starfinder, The Klingons of Long Island, Reality's Edge, and Zygerus. Some of his stories and other writings have materialized on websites and forums for the G & T Show, Priority One, ScienceFiction.com, Star Trek Online, and even Star Trek.com. He's written a few playable missions for Star Trek Online and has even had a couple of them spotlighted. He keeps saying he's working on a novel, but is he really? A comic book is more likely. If only he could make money flinging ink at the screen, he'd be a happy camper.
But, wait. There's more.
He is the co-owner of Busy Little Beaver Productions and is the producer and co-host for G & T Show and Gates of Sto'vo'kor. He's directed voice actors, and produced and edited audio podcasts and dramas because he doesn't have the face for video. He plays well with others and is always on the look out for the next project, the next thing, the next next. If he wasn't working on something with a half dozen other projects waiting in the wings, somebody please check to make sure he's still breathing.
During the day, he's a mild-mannered computer repair man who dabbles in web design in his small, rural, Central California community. He lives with his lovingly dysfunctional family and loyal canine companion and spends most of his time in the closet concocting some hair-brained scheme or another. He's got an unhealthy obsession with Lego video games, Klingons, and Star Trek Online that borders on the neurotic.
Despite all this, he still finds the time to write the words. Find out what he's doing
here
.
Latest posts by Michael Medeiros (see all)