G & T Show Book Reports – German Covers
by Jens Deffner
Since my posting of a couple of German covers in the chat during last week's G&T show was met with interest, we have decided to have a closer look at the covers of the German translations and give you a little background about the artist responsible for them.
But lets start with a short look at the situation regarding the Star Trek novels here in Germany:
For decades Heyne, who always used the original covers, was the publisher of the German translations of Star Trek novels until they began to scale back their output in the late nineties and eventually stopped to publish them in the early 00`s. For a couple of years TrekLit fans who weren't willing or able to switch to the English language versions of the novels had to endure a drought in new reading material until Cross Cult, a small publisher up until then solely known for their work in the field of producing and publishing comics, entered the scene in 2007 when they announced that they would enter the world of book publishing with the Star Trek: Vanguard series.
The Titan series soon followed, but it wasn't until the next series was added that our topic today came into play. For the Vanguard and the Titan series (up until the upcoming Fallen Gods translation) Cross Cult was content enough with the original covers to use them. But starting with them picking up the The Next Generation relaunch they began to commission new covers for those books they weren*t happy with the original covers.
Responsible for all but one of Cross Cult's Star Trek covers since then has been the German comic book artist Martin Frei. The only cover he hasn't created is the one for DS9: Dämonen der Luft und Finsternis (Gateways: Demons of Air and Darkness) , which was done by Arndt Drechsler, best known for illustrating and creating covers for German Sci-Fi prose series like Perry Rhodan.  To give you some background about the main cover designer Martin Frei I've translated an excerpt of his mini-bio on Cross Cult's website:
"The author and artist was born in 1964 in Stuttgart, where he works as comic book artist and illustrator. Since 1984 he works on comics. His stylistic range encompasses everything from realistic over caricature to funny. His most importnat comic albums include the three part SCiFi thrille Gregor Ka (comicplus+), Superbabe (Carlsen Comics) and the Fantasy comic Asanghia (Epsilon). Among other things Frei also draws for the well know satire magazine MAD and the "Promi-Newsflash".
[…]
For the football club of his home-town, VFB Stuttgart, he has created the beloved crocodile mascot Fritzle. For every VFB home game he draws a Fritzle comic strip for the stadium magazine "Stadion Aktuell".
[…]
For the last few years he has painted the covers for the German language Star Trek novels and has illustrated the recent (humorous) counsel book "Sorge dich nicht, beame! Besser Leben mit Star Wars und Star Trek"  by Christopher Humberg and Andrea Bottlinger.
http://martinfrei.blogspot.de/ "
As mentioned above the first series who got new covers was The Next Generation, but for the purpose of this article I will present the covers ordered by the age of the series, so lets start with The Original Series.
Star Trek: The Original Series
Despite the fact that Pocket Books floods the market with new TOS novels every year, and the series still seems to be the top seller in the US the picture here in Germany is a bit different. As a result of struggling sales of TOS novels, the TOS line at Cross Cult is still relatively small and only gets a new release once a year or so.
Der Friedensstifter (Mudd in your Eye)
Das Ende der Dämmerung (Twilight's End; Note: draft, not final)
Star Trek – The Next Generation
As noted above this was the first series that got the new cover treatment, but not all novels get new covers.
Doppelhelix: Infektion (Double Helix: Infection)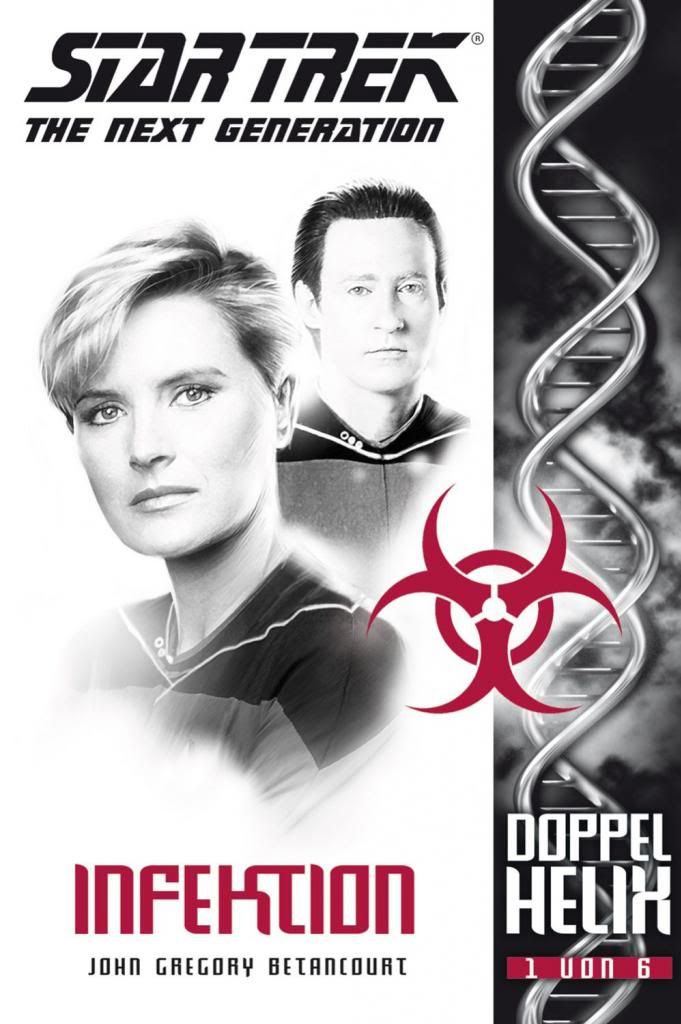 Doppelhelix: Übertrager (Double Helix: Vectors)
Doppelhelix:Roter Sektor (Double Helix: Red Sector)
Doppelhelix: Quarantäne (Double Helix: Quarantine)
Doppelhelix: Doppelt oder Nichts (Double Helix: Double or Nothing)
Doppelhelix: Die oberste Tugend (Double Helix: The first Virtue)
Tod im Winter (Death in Winter)
Quintessenz (Q&A)
Heldentod (Before Dishonor)
Den Frieden verlieren (Losing the Peace)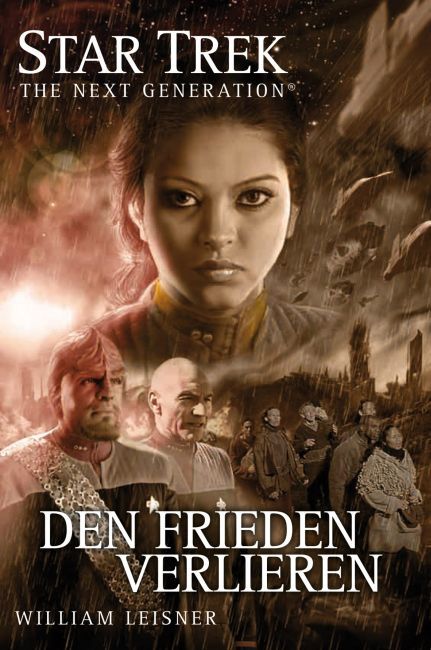 Star Trek: Deep Space Nine
As with the TNG novels not all novels get new covers.
Der Abgrund (Section 31: Abyss)
Dämonen der Luft und Finsternis (Gateways: Demons of Air and DArkness)
Einheit (Unity)
Der Seelenschlüssel (Soul Key)
Ein Stich zur rechten Zeit (A Stitch in Time)
Die Welten von Star Trek Deep Space Nine: Cardassia – Die Lotusblume (Worlds of Deep Space Nine: Cardassia – The Lotus Flower)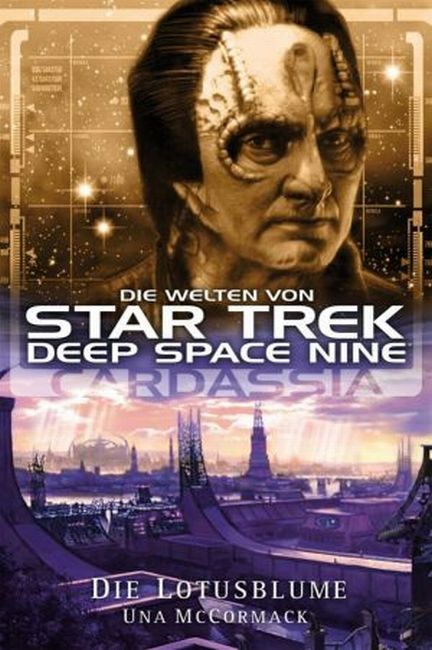 Die Welten von Star Trek Deep Space Nine: Andor – Pardigma (Worlds of Deep Space Nine: Andor – Paradigms)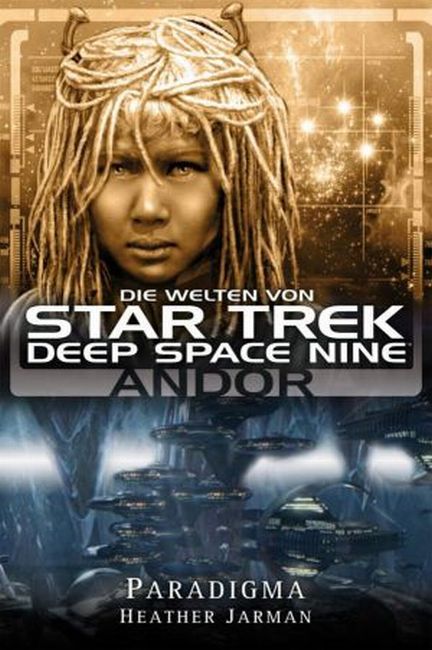 Die Welten von Star Trek Deep Space Nine: Trill – Unvereinigt (Worlds of Deep Space Nine: Trill – Unjoined)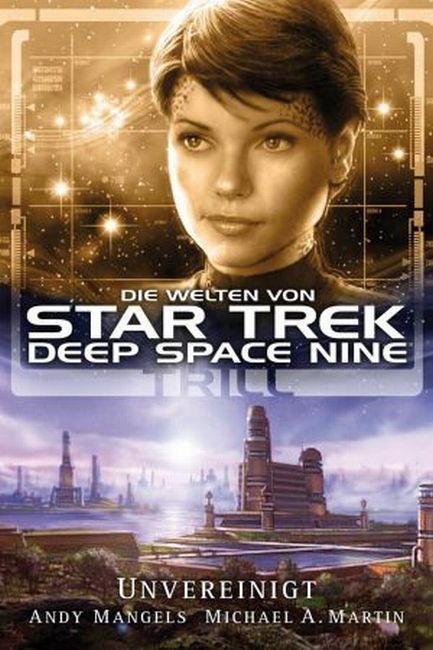 Die Welten von Star Trek Deep Space Nine: Bajor – Fragmente und Omen (Worlds of Deep Space Nine: Bajor – Fragments and Omens)
Die Welten von Star Trek Deep Space Nine: Ferenginar – Zufriedenheit wird nicht garantiert (Worlds of Deep Space Nine: Ferenginar – Satisfaction is not guaranteed)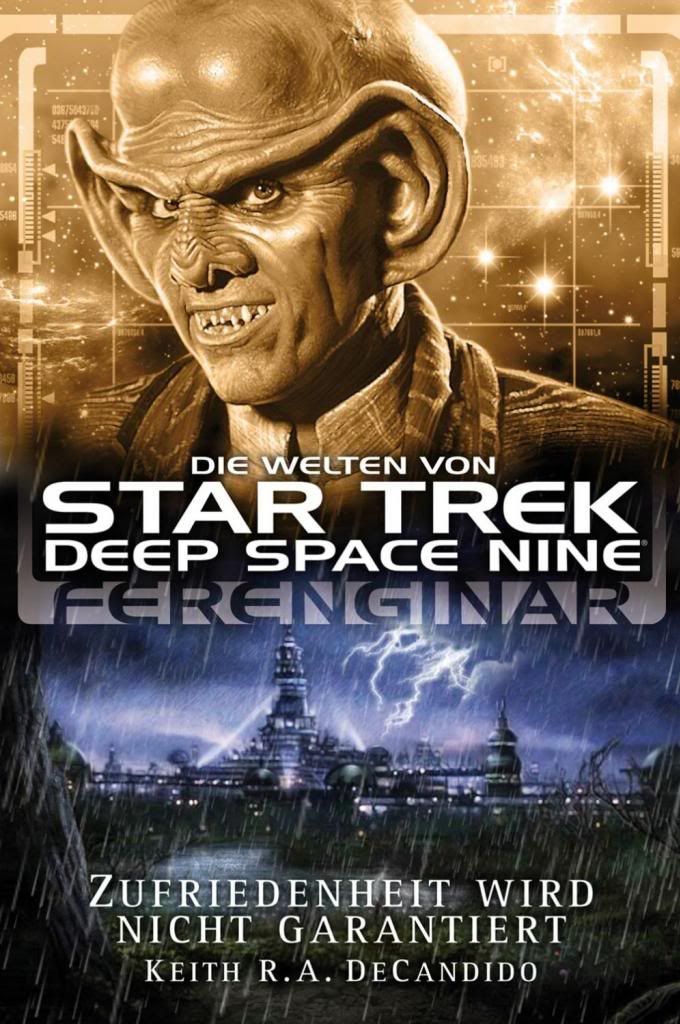 Die Welten von Star Trek Deep Space Nine: Das Dominion – Fall der Götter (World of Deep Space Nine: Dominion – Olympus Descending)
Star Trek Voyager
Voyager is the newest edition to the Cross Cult line-up. They are starting with Christie Golden's Relaunch novels (Homecoming is coming out this month)  and will continue with Kirsten Beyer's novels later on.
Heimkehr (Homecoming)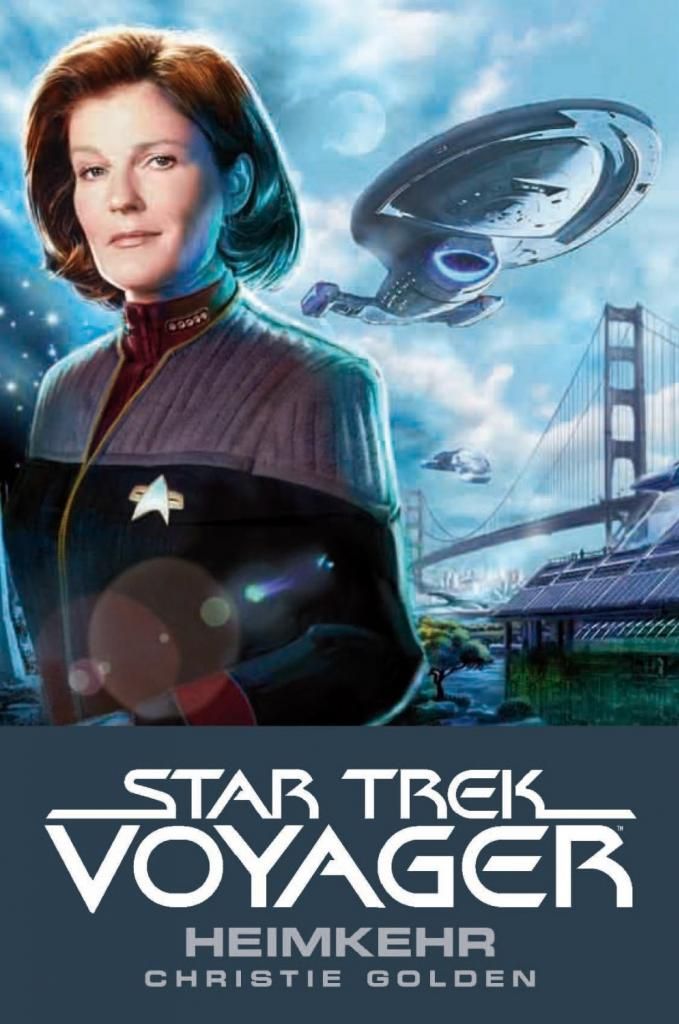 Ferne Ufer (The farther Shore)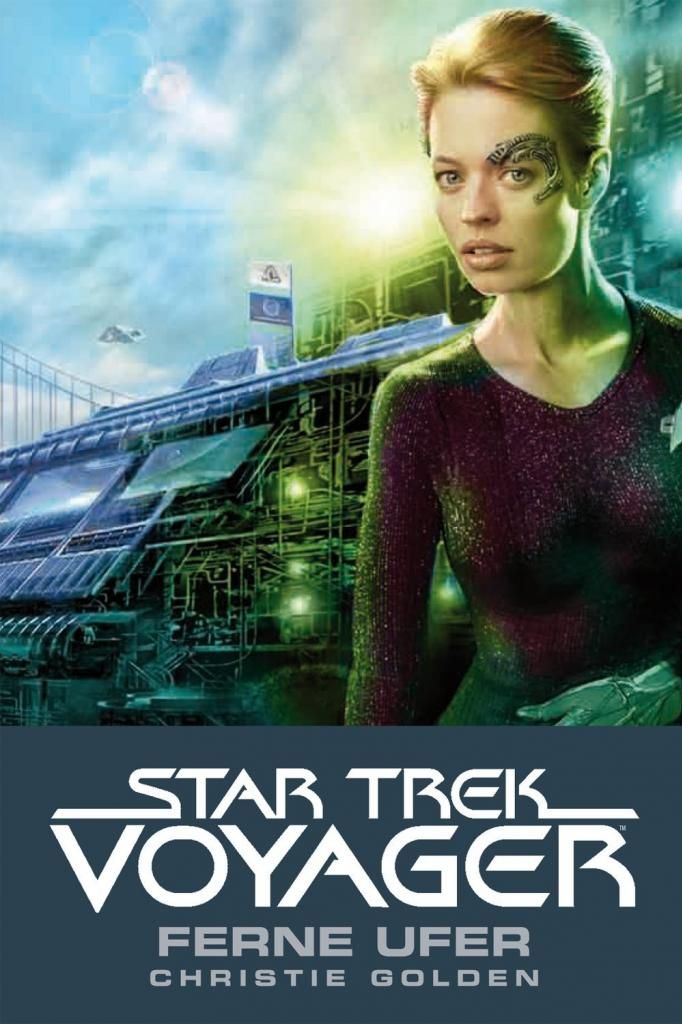 Geistreise: Alte Wunden (Sprit Walk: Old Wounds; draft, not final)
Geistreise: Feind meines Feindes (Spirit Walk: Enemy of my Enemy; draft, not final)
Star Trek Enterprise
Enterprise (so far) is a series  that has gotten/ will get new covers for all releases. After two books the series was put on a hiatus for a while due to poor sales, but publishing will resume soon with Kobayashi Maru.
Das höchste Maß an Hingabe (Last Full Measure)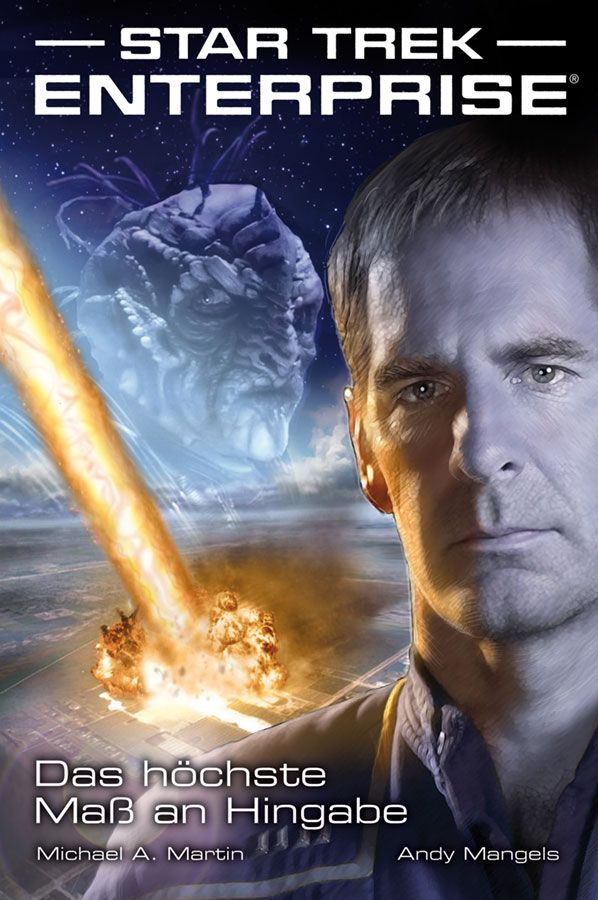 Was Menschen Gutes tun (The Good that Men do)
Kobayashi Maru (draft, not final)
Der romulanische Krieg: Unter den Schwingen des Raubvolgels (Romulan War: Beneath the Raptor's Wings; draft, not final)
Der Romulanische Krieg 2 (Romulan War: Brave the Storm; no German title yet, draft, not final)
Star Trek New Frontier
Another series with all new covers, and a different model for Mac Calhoun.
Kartenhaus (House of Cards & Into the Void)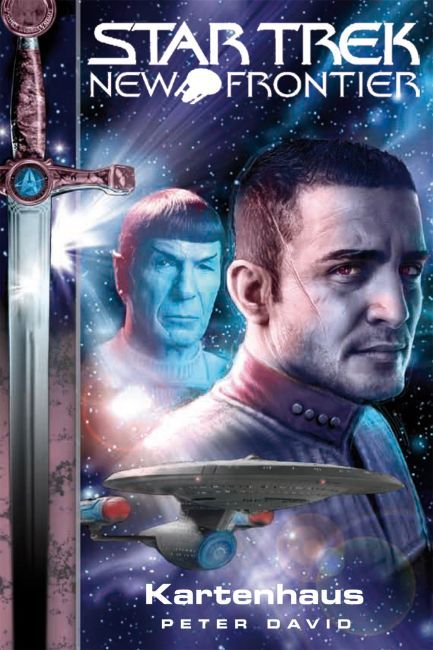 Zweifrontenkrieg (The Two-Front War & Endgame)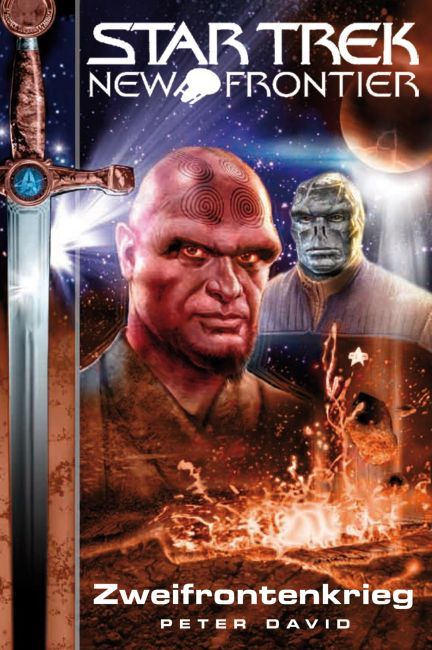 Märtyrer (Martyrs)
Die Waffe (Fire on High)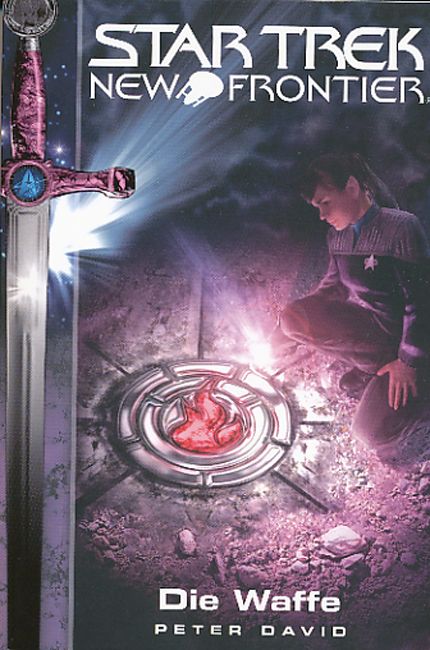 Captain's Table: Gebranntes Kind (Captain's Table: Once Burned)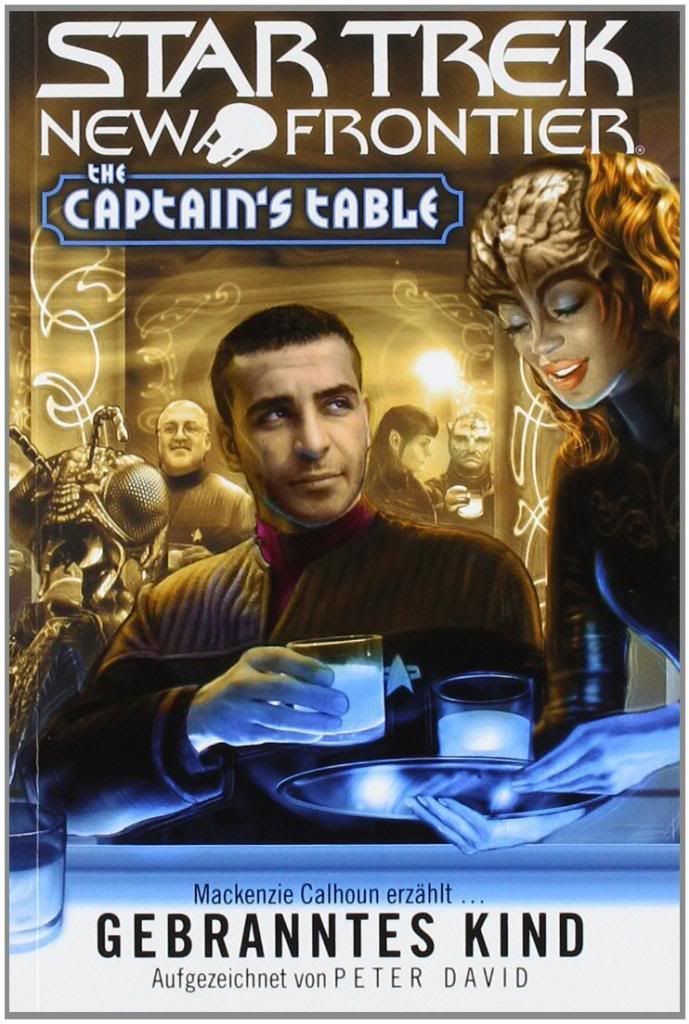 Ort der Stille (The Quiet Place)
Finstere Verbündete (Dark Allies)
Excalibur: Requiem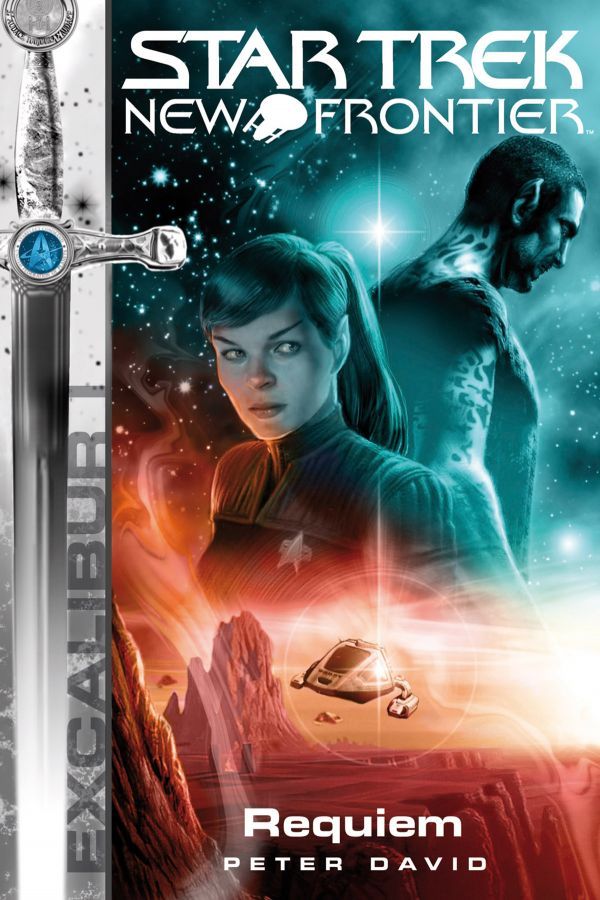 Excalibur: Renaissance
Excalibur: Restauration (Excalibur: Restoration)
Portale: Kalte Kriege (Gateways: Cold Wars; draft, not final)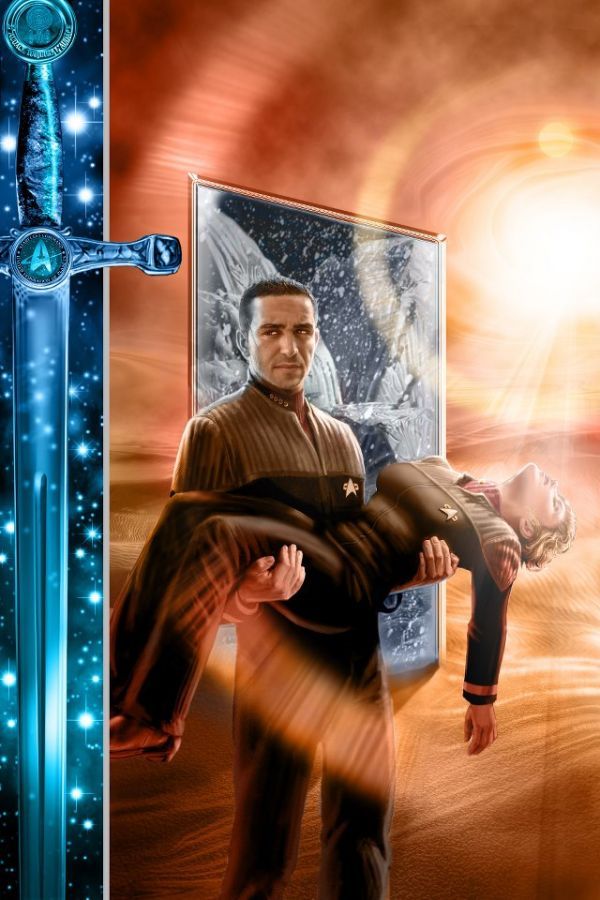 Miscellaneous
Destiny: Götter der Nacht (Destiny: Gods of Night)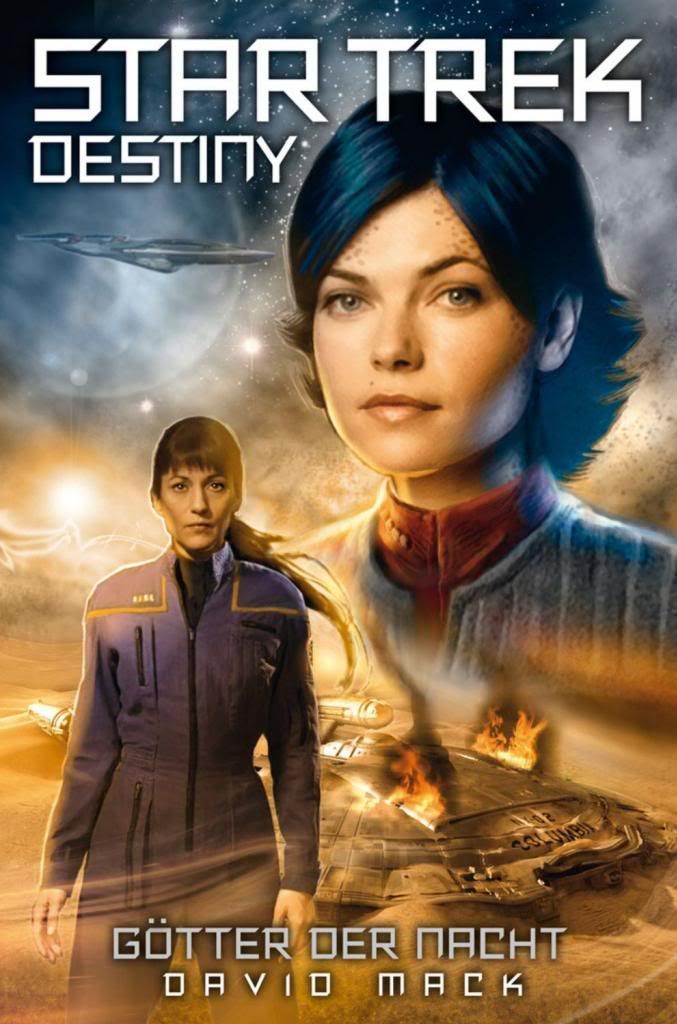 Destiny: Gewöhnliche Sterbliche (Destiny: Mere Mortals)
Destiny: Verlorene Seelen (Destiny: Lost Souls)
Titan: Fallen Gods (no German Title yet, draft, not final)
Typhon Pact: Nullsummensiel (Typhon Pact: Zero Sum Game)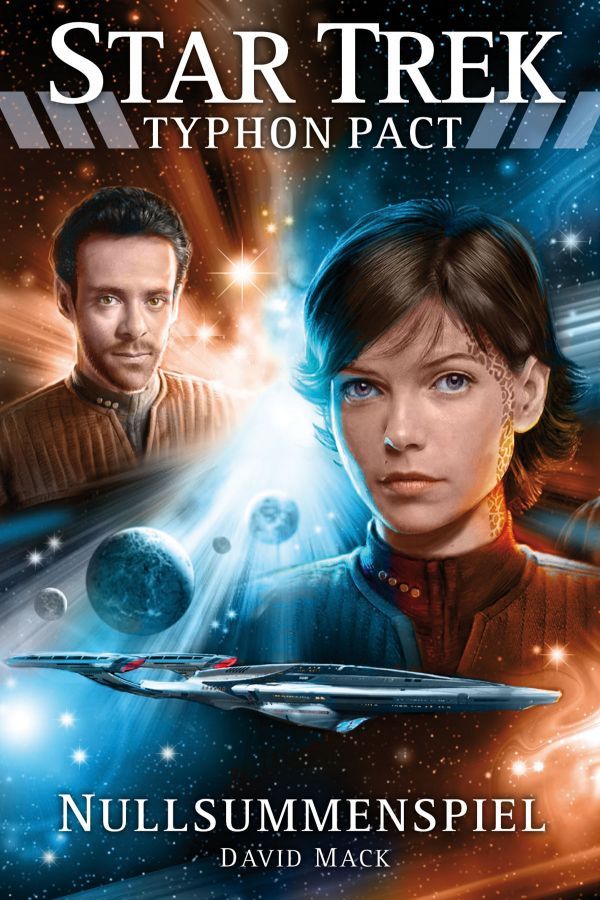 Typhon Pact: Feuer (Typhon Pact: Seize the Fire)
Typhon Pact: Bestien (Rough Beasts of Empire)
Typhon Pact: Zwietracht (Paths of Disharmony)
Typhon Pact: Kampf (The Struggle Within)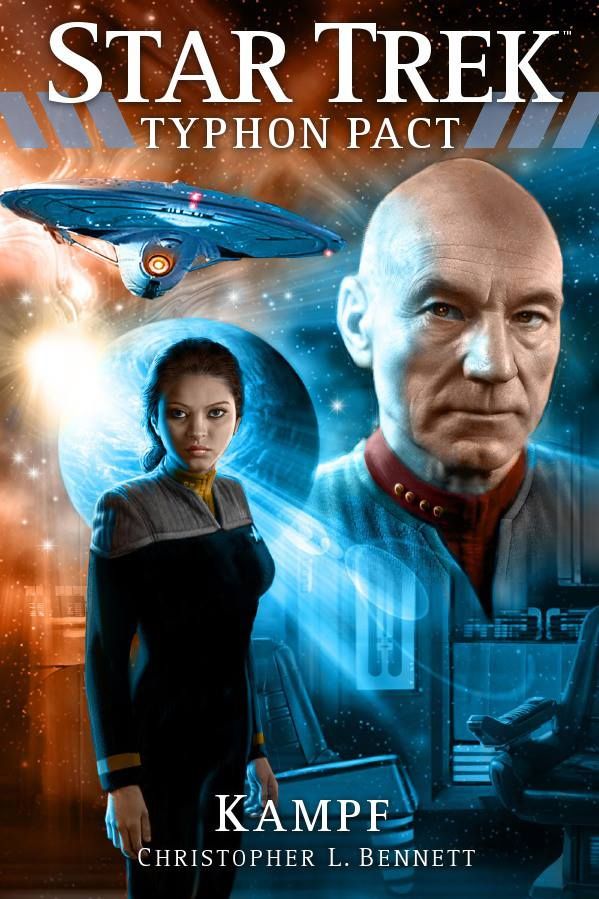 Typhon Pact: Brinkmanship (no German title yet, draft, not final)
You can see a slideshow of all the covers here.
Related articles across the web
Mike Medeiros is a great storyteller in his own mind. He's been known to put words to page and sometimes, he even turns them into audio stories for himself, his friends and the occasional stranger that stumbles upon his stuff by accident. He has written, writes, and will write for Gates of Sto'vo'kor, Blood of the Neirrh, Star Trek: Starfinder, The Klingons of Long Island, Reality's Edge, and Zygerus. Some of his stories and other writings have materialized on websites and forums for the G & T Show, Priority One, ScienceFiction.com, Star Trek Online, and even Star Trek.com. He's written a few playable missions for Star Trek Online and has even had a couple of them spotlighted. He keeps saying he's working on a novel, but is he really? A comic book is more likely. If only he could make money flinging ink at the screen, he'd be a happy camper.
But, wait. There's more.
He is the co-owner of Busy Little Beaver Productions and is the producer and co-host for G & T Show and Gates of Sto'vo'kor. He's directed voice actors, and produced and edited audio podcasts and dramas because he doesn't have the face for video. He plays well with others and is always on the look out for the next project, the next thing, the next next. If he wasn't working on something with a half dozen other projects waiting in the wings, somebody please check to make sure he's still breathing.
During the day, he's a mild-mannered computer repair man who dabbles in web design in his small, rural, Central California community. He lives with his lovingly dysfunctional family and loyal canine companion and spends most of his time in the closet concocting some hair-brained scheme or another. He's got an unhealthy obsession with Lego video games, Klingons, and Star Trek Online that borders on the neurotic.
Despite all this, he still finds the time to write the words. Find out what he's doing
here
.
Latest posts by Michael Medeiros (see all)