Product News March 2017
During March 2017, we covered a ton of Star Trek and geek-related products. However, we might have elided over them a little too quickly, or maybe you didn't get a chance to see the pictures?
Yet you need not worry. Because we have got you covered.
So the range of products is truly dizzying. And these are just a handful! Check out the Star Trek.com new arrivals!
March 2017 Apparel
First of all, Roddenberry.com has 30th anniversary TNG tee shirts in three separate colors. Available in black, navy (which looks more like grey-blue) and royal, all are in sizes S – XXXL and retail for $25.00. So celebrate the anniversary in style!
March 2017 Computer Accessories and Apps
So have you always wanted your smartphone to act more like a tricorder? Well now's your chance! Because PC World offers a number of apps which will help you do just that. Check out their suggestions of apps to detect sound, scan your skin for any medical issues, and connect with satellites.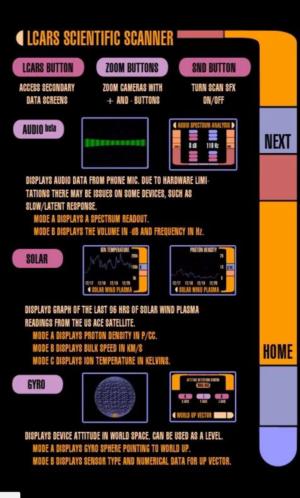 In addition, are you still using a mouse pad? Then you might want to head on over to ThinkGeek for their officially licensed Picard facepalm mouse pad. At $19.99, the meme that keeps on giving serves as a ThinkGeek exclusive!
March 2017 Blu-Ray and DVDs
First of all, Voyager reissue is out on DVD. The full series gets the royal treatment and is available at Amazon for $144.99. The price has been slashed since the 2004 release but with no loss of quality.

March 2017 Music
Furthermore, La-La Land Records released a vinyl version of the Star Trek: The Motion Picture soundtrack. So head on over to La-La Land Records for the price.
In addition, La-La Land Records offers the music of Voyager. Priced at $59.98, this 4-CD presentation is limited to just 3,000 units.
March 2017 Housewares and Semi-Practical Stuff
However, you might want a little something practical for storage. So check out ThinkGeek's TOS retro lunch box! Decorated in the Gold Key comics style (complete with logo), this one retails for $149.99. Also, it looks like one side has a scene from Devil in the Dark (No Kill I!). And of course it's not just for lunch; I bet cosplay makeup would fit inside.


Next up, in case you feel like snoozing, we found these great Star Trek duvet covers and pillow cases. Available in blue schematics or sinister Borg, both sets are priced at $79.99 although the schematics are currently on sale for $59.99. Furthermore, there is a Star Trek TNG LCARS (I don't have a picture of that one, sorry) set priced at $79.99 – $89.99, depending on size. All are available at ThinkGeek.
In addition, you've gotta have Tiki! Geeki Tiki offers collectible tiki mugs which depict Kirk, Spock, Dr. McCoy, the Mugato, a Klingon and the Gorn. Each mug will be 7 – 8″ tall and will have about a 14 ounce capacity. However, I do not yet have the prices.
Finally, you know Janeway loved her coffee. So why not grab this ThinkGeek Star Trek Transporter Heat-Changing Mug? Available for $12.99, this 12-ounce mug changes colors when you add a hot liquid. However, you don't want to put it in your dishwasher. Instructions say to hand wash, and do not soak.
March 2017 Action Figures, Collectibles, and Figurines
So next up, we found the Star Trek: TOS Pin Mate Enterprise Bridge Set. So cute! Available at ThinkGeek, it features Captain Kirk, Spock, and Nurse Chapel. Check out the 360° artwork on the interior and exterior. It was originally an Entertainment Earth exclusive, but now ThinkGeek has some! Retailing for $74.99, it features 2″ tall wooden figures. Only 500 sets will be made, so act fast. Also, will ya put Nurse Chapel in command once in a while? Kthxbai.


Also, you just know Captain Kirk will just steal Barbie away from Ken in his 1/6 scale articulated figure form. Retailing for $179.99, the figures comes with eight separate articulating hands (fists, clipboard or communicator, Type I and II phasers, and more), a custom display base, and even a landing party utility belt. However, I don't know how he feels about a Malibu Dream House.
However, if you prefer your action figures on the cute side (as in, pinchworthy cheeks, either upper or lower; I don't discriminate), then get a load of ThinkGeek's TOS Blind Box. Retailing for $9.99, you get a random one of 16 figures, which include the bridge crew, Chapel, a Gorn, Khan, and a Talosian Keeper. In addition, you could get a shirtless Kirk or shirtless Sulu, Vina as an Orion, Pike (in the chair), or a Tranya-swilling Balok.

So, next up, did you know that you can now build your own Worf with Mega Construx? According to Red Shirts Always Die, Amazon sells Worf for $11! And it's eligible for free shipping as a part of orders of $35 or more.
March 2017 Jewelry
Fancy a little something more, well, fancy? Then how about this nifty Star Trek: TNG Enterprise 1701-D collector pin?
Or stay within the TNG era with this 30th anniversary pin, retailing for $12.95 in pin form and $14.95 in magnet form. Thanks to Trek Today for reporting. Available from FanSets.
March 2017 Grab Bag
And finally, do you like to journal? Then ThinkGeek has just the journal for you! Retailing for just $14.99 apiece, these beautiful journal books contain gilt edging and embossed decorations on both their fronts and backs. Keep your captain's log in style, or comment on those illogical humans or track the Enterprise's security issues for your army of redshirts. Also, I bet you could sketch out fan art or draft your fanfiction in these babies.

Or take on the aroma of your favorite TOS character! Say what? Kirk, Uhura, and Spock fragrances beaming to Europe with this rather unique suite of products. I do not have any prices yet. These should be in stores by June 2017.
Upshot
Finally, every month (and not just March 2017), we aim to bring you the most exciting, innovative, and practical or just plain mind-boggling Star Trek-related products out there. And we thank you for reading!
Jespah (Janet) is our Social Media Director. She has her Master's in Communications (Social Media) from Quinnipiac University and is one of the Klingons of Long Island. She's a retired lawyer, too.

She's also a published author (Untrustworthy, published by Riverdale Avenue Books; QSF Discovery 2 Anthology, published by Mischief Corner Books; and The Longest Night Watch Anthology 1 & 2, published by Writers Colony Press), and a prolific fan fiction writer. You can find her adding her fanfiction to our forums, or live tweeting our show.

We understand that she can be bribed with pie.
Latest posts by Janet Gershen-Siegel (see all)